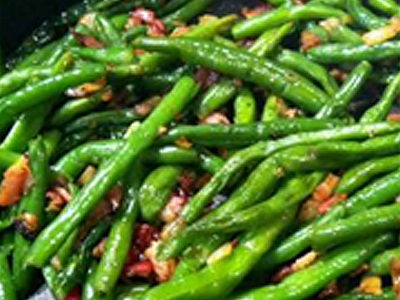 Garlic & Bacon Green Beans
1 lb. fresh green beans with ends snipped off.
5 strips bacon, cooked and crumbled
2 cloves fresh California Grown Garlic – 1 TBSP garlic infused olive oil – 1 TBSP Blood Orange Fused Olive Oil
salt & pepper, to taste
Steam or boil green beans until tender. In a large skillet add oils. Add garlic and cook over low heat for 1 minute. Add green beans and bacon and toss until coated. Salt & Pepper to taste. Serve hot!
Comments are closed