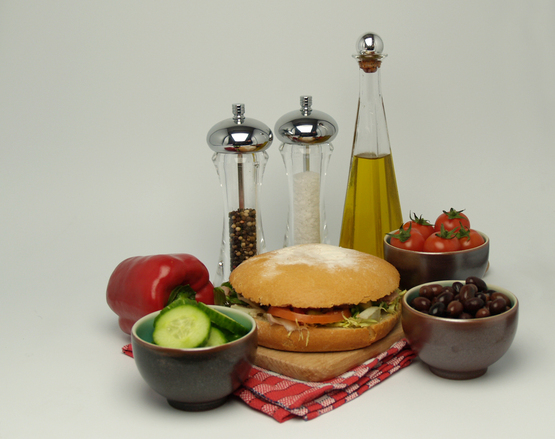 Take Your BBQ Dish From Good To Great
Olive oil and garlic marinades are used most often to spruce up BBQ dishes. These types of marinades provide the meat with moisture, which will help them cook efficiently and provide delicious flavors. There are many benefits to using an olive oil and garlic marinade, as it is a healthy way to prepare food.
Grilling is a favorite past time, and you always want to produce flavorful results. An olive oil and garlic marinade helps lock in moisture, which will deter the meat from drying out while it is being cooked. Plus, this mixture will help decrease the chances of your meat sticking to the grill.
Olive oil and garlic marinades are easy to make, and you only have to soak your meats for 30 minutes. Of course, if you are preparing thicker cut meats, they will need to soak longer. While the meat is soaking, it becomes infused with the amazing flavors that you added in your oil marinade. Garlic has a lot of heart health benefits, and olive oil is the best kind of oil you can use, both in health, flavor and versatility.
Olive oil and garlic have the ability to penetrate meats faster than any other oil, which makes it ideal if you are in a hurry. Some marinades will require you to soak your meats overnight, but that is not the case with an olive oil and garlic marinade. This mixture will also decrease the amount of moisture that is lost, which means meats will turn out juicier.
When soaking meat in an olive oil and garlic marinade, it will break down the protein chain. This will result in tender meat. However, you do not want to allow your meats to soak for too long, because they can become mealy and soft. This is true for fish and seafood.
You will find that an olive oil and garlic marinade is one of the easiest marinades to make. You can add whatever herbs or spices that you desire including citrus. Put meat in a long baking dish, and pour marinade over the top of it. Allow the meat to sit for at least 30 minutes. Remove from pan and place on the grill. All of this will result in a delicious tasting meat that is juicy, tender and full of flavor. At your next cookout, try soaking your meats in an olive oil and garlic marinade to ensure your cookout is one that everyone talks about.
Summary
Reviewer
Review Date
Reviewed Item
Take Your BBQ Dish From Good To Great
Author Rating





Comments are closed